INSPECT.assembly™ Automated Visual Inspection Station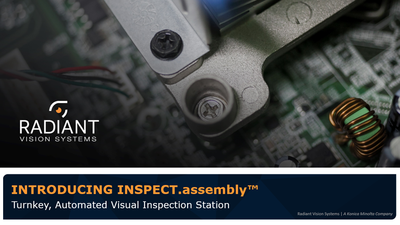 Advanced imaging offers a number of advantages not currently met by standard machine vision or human inspection in electronics assembly verification. The INSPECT.assembly system from Radiant integrates our highest-resolution imaging systems with lighting and software together in a single turnkey fixture that easily rolls onto conveyors for in-line evaluation of connected assemblies before device enclosure. 
In this presentation, you will learn about:
Assembly Verification Challenges
The Trouble with Current Methods
The Solution: INSPECT.assembly
Application Examples
System Specifications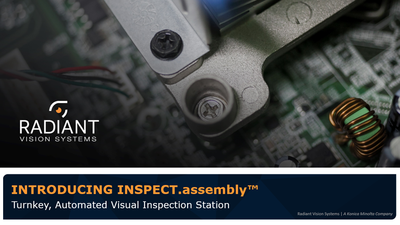 How can we help?
Please complete the following fields and we'll follow up with you promptly.