Webinar: In-Vehicle Sensing: Using Near-Infrared Light for Driver and Occupant Monitoring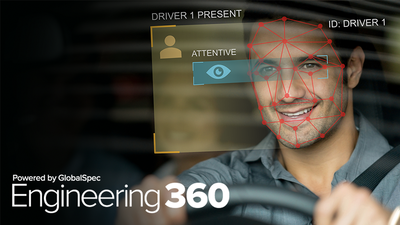 Near-infrared (NIR) light is one of the leading methods for remote sensing in the vehicle. These invisible wavelengths enable vehicle intelligence beyond most visible light, with NIR-based sensing applied in driver monitoring systems (DMS) to gauge driver presence, alertness, focus, and attention, as well as sensing throughout the cabin for occupant safety, recognition, and vehicle personalization.
Organized by GlobalSpec (Engineering360) and presented by Radiant Automotive Business Leader, Matt Scholz, join this 60-minute educational webinar and Q&A to learn about near-IR light used for in-vehicle sensing.
Topics Include
Applications of near-infrared (NIR) light for in-vehicle sensing, like driver monitoring systems (DMS)
Component comparison: LEDs, lasers (VCSELs), and their applications
Performance considerations of NIR light sources for automotive interiors
NIR source measurement for safe and effective sensing