Sharing Our Expertise on Head-Up Displays: System Benefits from 2D to AR
Mon, December 21, 2020
The use of head-up display (HUD) systems in automobiles is becoming more widespread, with the market predicted to grow 31.3% CAGR by 2025.1 Growth in the adoption of HUDs in consumer vehicles is being driven by "increased customer awareness about road and vehicle safety, demand for improved consumer experience in vehicles, and high growth in the luxury and high-end cars segments"2 and the increase in demand for connected vehicles.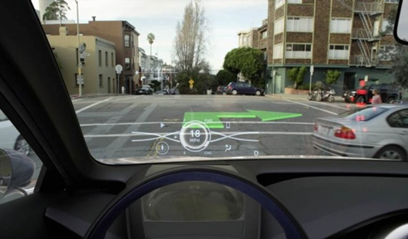 An AR-HUD concept from Toyota that combines variable-distance projections with 3D virtual images: (Image Source: Autoevolution.com)
Automotive HUD systems have three primary benefits and requirements:
The ability to convey information to a driver about vehicle operation and road conditions, improving the interaction between the driver and the vehicle to increase safety.
Ensuring at all the relevant information about vehicle operations and road conditions are presented accurately and readably under all types of ambient light and weather conditions.
Allowing the driver to remain focused, viewing key information presented in their line of sight without having to take their eyes off the road. 
HUDs have evolved from fixed-position, two-dimensional images to incorporate 3D projections and variable-distance, responsive AR virtual images. As a result, measurement systems used to test HUDs for visual performance during the manufacturing process are challenged to keep up. How must HUD test & measurement methods and equipment adapt, and what are the most important specifications of a HUD inspection system?
In an interview with AZO Optics, Matt Scholz, Automotive Business Leader at Radiant Vision Systems addresses this and other questions on the evolution of HUDs and the systems used to test their visual performance. The article, called "Head-Up Displays: System Benefits from 2D to AR" covers topics including: 
Various head-up display technologies (laser, TFT, and DLP) and their benefits and limitations
The requirements of testing different types of HUDs, given the unique optical characteristics of projected images in both windshield and combiner systems
How to address HUD measurement challenges such as contrast, distortion, and ghosting 
Where the future of HUD technology may be headed.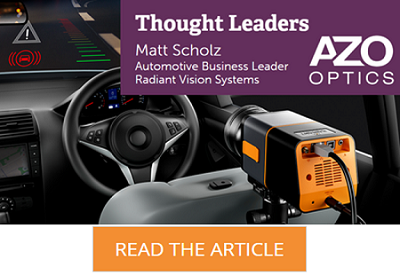 CITATIONS
Automotive HUD Market by Technology (AR-HUD, Conventional HUD)….and Region: Global Forecast to 2025, Markets and Markets, July 2020. 
Ibid.
 
Join Mailing List
Stay up to date on our latest products, blog content, and events.
Join our Mailing List