Will We See You in LA? Radiant at SID Display Week
Mon, May 14, 2018
Ah, Los Angeles—the beaches, the sunshine, the sights of Hollywood… 
It all sounds tempting, but if you're in the display technology industry, the place to be in Southern California May 22-24 will be inside the halls of the LA Convention Center. You won't want to miss the Society for Information Display's (SID) annual Display Week event and exhibit.  It's the largest technical symposium, business conference, and exhibition in the Americas with a focus on emerging technologies, original value creation, and commercialization in the electronic display industry. 
Radiant will be there (booth #729) with our light and color measurement solution suite alongside new assembly and surface inspection systems. Come by and see live demonstrations of our photometry-based imaging systems that use technology engineered to simulate human visual perception to ensure the absolute quality of display devices from the inside out.
Image


Radiant's ProMetric® imaging colorimeters and photometers are calibrated for unique measurement parameters to capture and characterize the qualities of light with extreme precision, enabling light and color uniformity analysis, pixel-level defect detection, and correction processes like OLED demura (Radiant's uniformity correction method uniquely engineered for emissive OLED pixels). 
Here's a sneak preview of what will be "on display" at the Radiant booth: 
Emerging Technologies
AR/VR Display Test. Radiant systems evaluate near-eye displays (NEDs) the way your users will see them. The AR/VR lens features specially designed optics that replicate the size and position of the human eye for accurate measurement of displays within headsets.
Replicate eye position in augmented and virtual reality headsets
Capture display fields of view up to 120° horizontal
Measure luminance, contrast, distortion, MTF, and more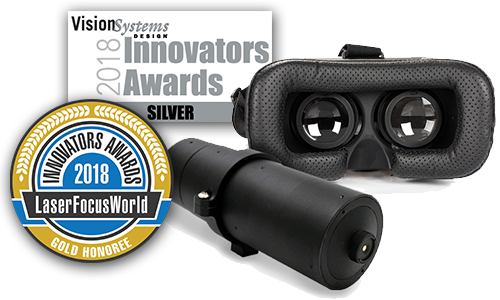 Check out the award-winning AR/VR lens in a live display test, using a virtual reality headset.
NIR Intensity Measurement. Do you require light measurement beyond the visible spectrum to evaluate devices used in 3D sensing, eye tracking, gesture control, or NIR-based LiDAR? The NIR intensity lens evaluates sensing technologies that rely on near-infrared emissions.
Evaluate near-infrared emitters used for eye, gesture, and object sensing
Measure the radiant intensity of 930-950 nm wavelengths
Capture angular emissions across ± 70° in a single measurement
Diffractive Optical Elements (DOE) from an NIR-emitting device, imaged (left) and isolated for evaluation (right) by the Radiant NIR intensity lens system.
MicroLED. At Radiant, our dedicated engineers, physicists, and developers stay on the cutting edge of technology. See how Radiant's capabilities and experience in OLED pixel and sub-pixel level measurement and correction has already been adapted to address microLED display quality inspection challenges. Our solution offers unmatched image clarity with high resolution, large pixel well-depth, high image signal-to-noise (SNR), and broad dynamic range, with the ability to apply individual pixel correction such as luminance correction coefficients for cross-display uniformity.
Utilize high-resolution imaging photometers for pixel-level measurement
Capture and evaluate all pixels in a single image using patented Spaced-Pixel Test Pattern method, enabling measurement of arbitrary display resolutions and sizes
Calculate extremely bright luminance emissions and calculate variations with precise data values
Display Testing
OLED Demura. Radiant's in-line "demura" process improves the yield and quality of OLED displays. Using high-resolution imaging photometers, the luminance of each individual OLED pixel (using Radiant's patented Spaced-Pixel Test Pattern method, US Patent 9135851) is measured and adjusted to produce a display with an entirely uniform appearance.
Measure OLED displays on the pixel and sub-pixel level
Record luminance levels at each pixel location (x,y)
Calculate necessary correction factors per pixel
Apply correction factors to achieve display uniformity
Actual images of a display before and after demura, as captured by Radiant TrueTest Software.
Automotive
View Angle Performance. A display may be viewed from multiple angles, but it takes only a single lens to measure every view angle. The FPD conoscope lens attaches to any Radiant imaging colorimeter or photometer to ensure display quality from any perspective.
Evaluate view angle performance of flat panel displays (FPDs)
Capture view angles across ±70+° in a single measurement
Record luminance, chromaticity, and contrast values at all angles
Sparkle Measurement. Anti-glare films and coatings can introduce "sparkle," an optical effect that diminishes the visual quality of a display due to grainy or "sparkly" appearance. Our Sparkle Measurement method effectively evaluates the severity of sparkle, with a reliable match to what human observers perceive.
Calculate pixel luminance variation to quantify sparkle
Set quality tolerances based on measured values
Accurately match human visual perception for display quality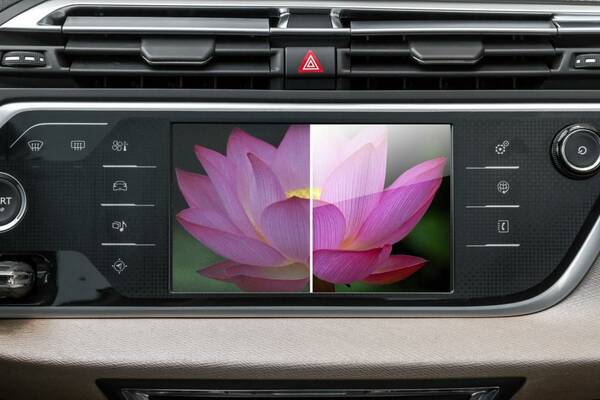 Example of the effect of anti-glare (anti-reflective) film on an automotive display.
HUD Measurement.ProMetric imaging colorimeters and photometers feature an electronically-controlled lens that is highly effective at focusing on images projected into infinity. Obtain accurate luminance and chromaticity measurements at any working distance with Radiant's SAE-compliant HUD measurement solution. Greatly reduce HUD evaluation time with automated production-level measurement to ensure compliance and limit cost and time to market.
Evaluate photometric and dimensional characteristics in a single system
Control aperture and focus settings using electronic lenses for efficient image distance, size, and location testing
Control and evaluate test images displayed on the HUD device using TrueTest™ test sequencing software with HUD test module
Supports SAE 1757-2 standard, "Optical System HUD for Automotive"
Advanced Vision
For inspection challenges that exceed the capabilities of traditional machine vision, and may require the precision of human visual perception, Radiant's automated visual inspection solutions can detect even the slightest, low-contrast defects in assemblies and surfaces. Calibrated to replicate human perception of light and color, these imaging solutions can discern subtle but critical variations, while providing the benefits of automation: superior speed, precision, repeatability, consistency, and quantitative data.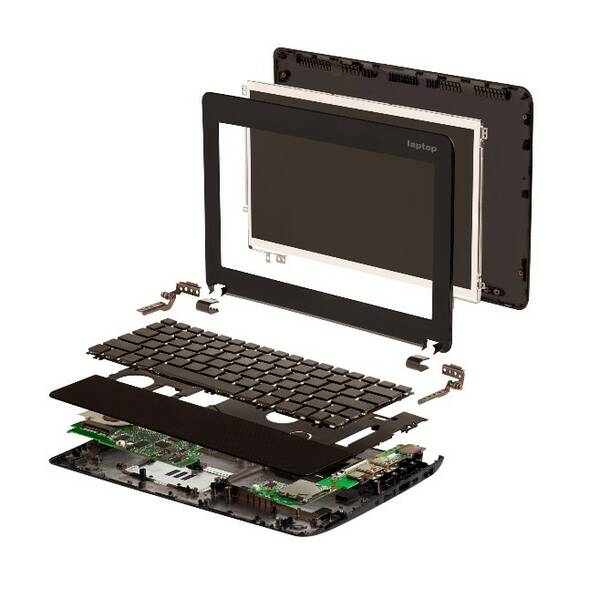 Assembly Verification. Even if a product passes functional test, the slightest error in cable routing, missing screws, or connector misalignment can drastically reduce a product's lifecycle and result in latent errors that may lead to product failure as it is used by the consumer over time. Radiant's INSPECT.assembly™ station features our advanced ProMetric imaging capability, which detect subtle errors in complex and low-contrast assemblies. 
In-line inspection with equivalent footprint to a human inspector on the line 
Capture and measure large areas in a single image 
Simultaneously inspect multiple diverse features on complex assemblies 
Programmable software with sophisticated pass/fail criteria 
Track pass/fail data and trends
Surface Inspection. Customers expect a perfect device—from cover to cover. The high resolution and broad dynamic range of Radiant's imaging systems not only enable light and color measurement; they enable detection of subtle scratches, dents, and debris on glass and surfaces.
Advanced vision systems leverage the advantages of photometry-based light measurement for greater precision detection of subtle defects than typical machine vision
High-resolution image sensors capture all details with unmatched clarity. The resolution of a standard machine vision camera sensor typically ranges from one to five megapixels. Radiant solutions leverage the superior resolution (up to 43MP) and dynamic range (up to 61 dB, depending on sensor option) of our ProMetric Imaging Photometers.
Broad dynamic range catches fine surface variations. Our solution can detect hairline variations on part surfaces caused by reflections of light (like shadows that indicate a scratch) to capture defects unnoticed by human inspectors, including blemishes and foreign particles on glass.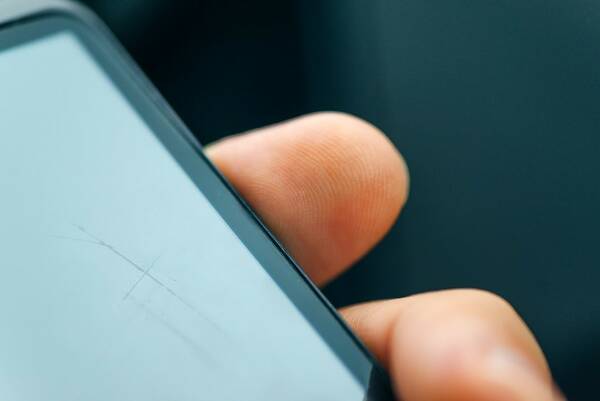 Detect subtle scratches, dents, dings, debris, and particles on glass and surfaces.
Last but not least, your SID experience won't be complete until you've tried your hand at Display Hero: Black Mura's Revenge—the display industry's coolest video game. Match your skills against TrueTest, our automated visual inspection software, to spot various display blemishes and defects quickly and accurately. Can you beat TrueTest? (Hint = no, you cannot).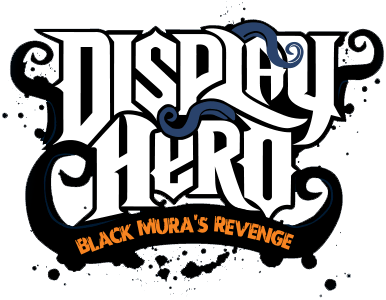 See you at Booth #729!
Join Mailing List
Stay up to date on our latest products, blog content, and events.
Join our Mailing List