Automated Visual Inspection (AVI) of Displays - Solutions for Reducing Cost & Improving Quality of Displays Throughout the Supply Chain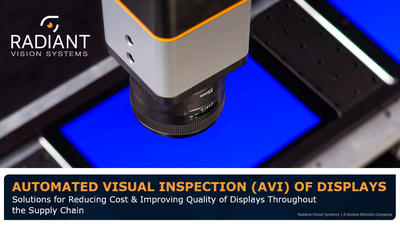 There is a growing need to reduce time and errors in the manufacture of displays. Quality of the display has quickly evolved into one of the most critical technological differentiators for the end-product. Manufacturers, dedicating much of the total device product cost on the display subsystem, are increasingly demanding best-in-class test & measurement solutions. This presentation outlines market drivers for automated inspection and the risks of manual inspection processes, and introduces automated visual inspection (AVI) solutions that reduce cost and ensure quality of displays beyond the capability of human inspectors.
In this Presentation, you will learn about:
Growing Needs in the Display Automated Visual Inspection (AVI) Market
Automated Inspection Methods for Displays
Radiant's System Solutions for Display Test & Measurement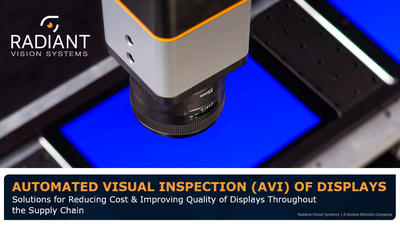 How can we help?
Please complete the following fields and we'll follow up with you promptly.