How to Use Imaging Colorimeters for Automated Visual Inspection of Displays in Production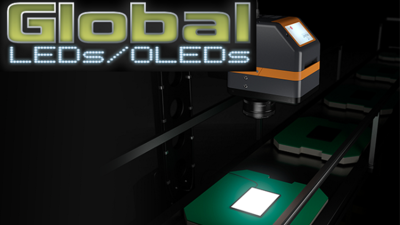 From LCD to OLED to QLED, displays of all kinds are subject to a range of defects introduced either at their component-level or as a result of errors during production. Because no production process can guarantee consistency for every single display produced, quality testing for every display on the line is critical. The use of imaging colorimeter systems and associated analytical software to assess display brightness, color uniformity, and contrast—and to identify defects in displays—is well established. In this article, we describe how imaging colorimetry can be used in a fully-automated testing system to identify and quantify defects in high-speed, high-volume production environments. We will also cover the test setup and the range of tests that can be performed—spanning simple point defect detection through complex mura detection and evaluation.
Published by Global LEDs/OLEDs on March 25, 2019.
How can we help?
Please complete the following fields and we'll follow up with you promptly.