ProMetric® Y Imaging Photometers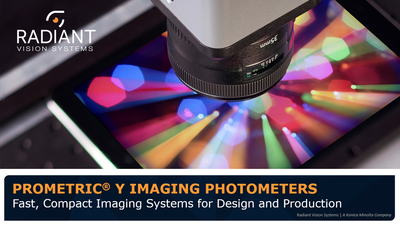 ProMetric® Y is a scientific-grade imaging photometer—a camera system that offers the fastest and most accurate solution for objectively measuring brightness, distribution, uniformity, and contrast in devices from displays to automotive indicators to LED lighting. ProMetric Y is designed for objective measurement in labs and high-volume production testing of illuminated components and surfaces in smartphones, tablets, notebooks, keyboards, and other devices.
In this presentation, you will learn about:
Imaging photometry capabilities compared to other technologies
Our ProMetric® Y Imaging Photometer
How our systems can meet your test application needs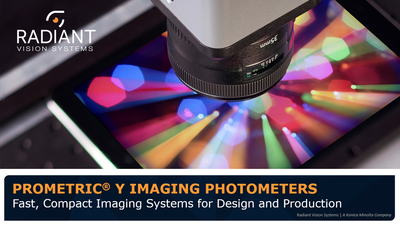 How can we help?
Please complete the following fields and we'll follow up with you promptly.