TrueTest™ Moiré Removal for Mura Detection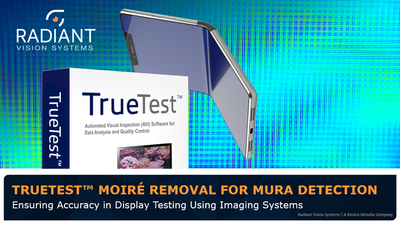 Learn how to accurately and repeatably identify display mura defects using image processing filters in Radiant's TrueTest™ Software, focusing on how to eliminate moiré artifacts that can impact the precision and accuracy of display testing.
In this Presentation, you will learn about:
The importance of display mura analysis
How filtering can improve image processing speed and measurement repeatability
Moiré removal techniques in TrueTest Software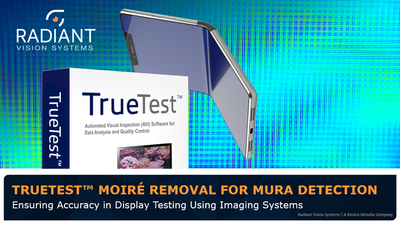 How can we help?
Please complete the following fields and we'll follow up with you promptly.