Visual Surface Inspection with Imaging Photometers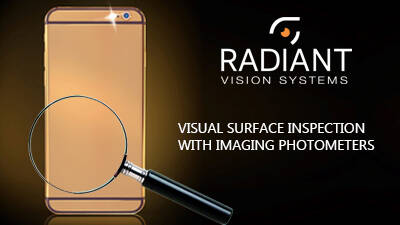 Manufacturers of high end consumer electronics often rely on manual quality inspection to catch flaws before bad products leave the factory. However, many have not yet found a repeatable and reliable solution for detecting the subtle, low-contrast, and randomly occurring defects that can make the difference between a perfect product and a customer return.
Automated visual inspection with ProMetric® imaging photometers and TrueTest™ software can help manufacturers solve these difficult inspection challenges.
In this 30-minute webinar, you will learn about:
Radiant's Scientific-Grade Imaging Technology
How it Detects Challenging Defects in Non-Lit Surfaces
Why Our Solution is More Reliable than Manual Inspectors or Standard Machine Vision Solutions
Presented by Radiant's Project Engineering Manager, Andy Blowers, PhD.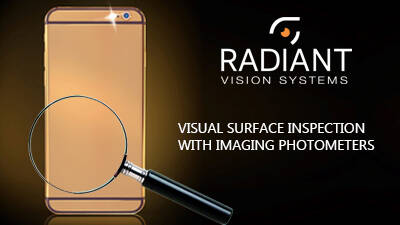 How can we help?
Please complete the following fields and we'll follow up with you promptly.