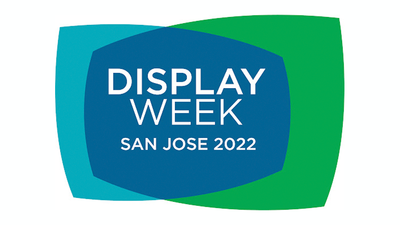 Display Week combines an exhibit, technical symposium, and business conference covering topics across the breadth of electronic display technology. Returning live to San Jose in May 2022, Display Week will host hundreds of the leading global innovators in electronics, extended reality (XR), wearables, automotive integrations... and beyond.
From booth 1307 at the Display Week exhibit, Radiant will showcase its scientific ProMetric® Imaging Colorimeters and Photometers in several demonstrations measuring display qualities such as luminance, chromaticity, contrast, uniformity, mura, defects, and pixel-level output. Integrated color filters provide an innately close spectral response to human visual perception based on standard CIE color-matching functions, capturing full-resolution, full-color measurement images across millions of data points in a matter of seconds. Cameras pair with specialized lenses and unique software packages to meet diverse requirements for automated visual inspection of VR headsets and AR smart glasses, head-up displays (HUD) and automotive integrations, subpixel uniformity of OLED and mini/microLED components, and more.
See product demonstrations of our latest high-resolution imaging systems that deliver performance out of the box, and explore fully automated software test suites developed for a range of display test applications.
Visit Radiant at Booth 1307 at Display Week San Jose, May 8-13.