SPIE AR | VR | MR Conference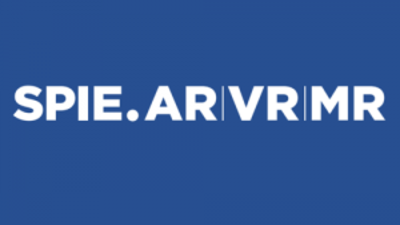 Radiant Vision Systems will lead a technical talk as part of the SPIE AR | VR | MR Conference taking place January 23-25 at Moscone West in San Francisco, CA (one of a number of events taking place during the week of SPIE Photonics West).
Radiant's Eric Eisenberg, Optics Development Manager, and Javier Ruiz, Staff Optical Software Engineer II, will host a poster session from 12:00-12:50 PM each day of the conference to present the content of their paper and showcase graphical data. The paper describes a new, patent-pending optical system for image-based test and measurement of augmented and virtual reality displays that greatly reduces time and complexity for developing and reconfiguring device-specific measurement solutions.
Novel modular optical system for simplified development of AR, VR display measurement solutions
Paper 11931-45
Author(s): Eric Eisenberg, Javier Ruiz, Austin Piehl, Alex Ho, and Joy Cotie; Radiant Vision Systems, LLC (United States)
Abstract:
As AR, VR, and MR (XR) devices continue to evolve, new measurement equipment must be developed continuously to evaluate display quality under unique viewing conditions. Costly custom optics are often the only solution to address the specific field of view, resolution, focus range, and form factor of a given XR device. This paper introduces a novel optical design that greatly simplifies development of near-eye display test equipment. Using modular components, new optical configurations can be produced and reconfigured to match headset specifications with minimal development time. Optical performance data and measurement images from the novel modular system used in XR display measurement are included.