Measuring and Correcting MicroLED Display Uniformity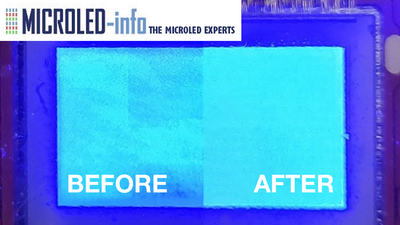 MicroLEDs continue to demonstrate performance advantages for displays, but inherent variability between emitters can impact the ability to produce high-quality displays at volumes necessary for commercialization. Test and correction methods using tristimulus imaging systems and software techniques for optimizing imaging resolution ensure 100% display pixel uniformity without impacting production speed. Read this article to learn approaches to ensuring the quality of microLED displays, including measurement specifications, calibrations, and image processing techniques that enable extremely accurate pixel-level uniformity correction.
Published by MicroLED-Info and OLED-Info on February 17, 2021.
How can we help?
Please complete the following fields and we'll follow up with you promptly.