In-Vehicle Sensing: Using Near-Infrared Light for Driver and Occupant Monitoring - Interview with Automotive Business Leader, Matt Scholz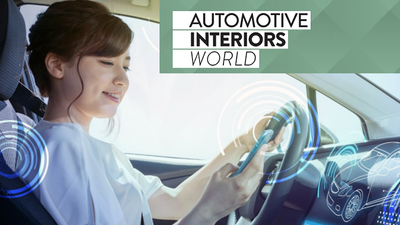 A focus on safety systems amid the shift toward semi-autonomous vehicles has made in-vehicle sensing one of the emerging priorities for automotive innovators. Driver distraction and drowsiness lead to accidents that may be prevented with the help of sensing systems, which rely on several visual and biometric indicators to keep eyes on the road and hands on the wheel. In particular, driver monitoring systems (DMS) and occupant monitoring systems (OMS) that use near-infrared light (wavelengths outside of human visual perception) provide unobtrusive, remote sensing of a person's presence, pupil position and gaze, eyelid movement, and other indicators of driver alertness and occupant safety. These systems are rapidly being implemented into new vehicles, with near-IR light source output a critical parameter for system performance.
In this interview with Automotive Interiors World, Matt Scholz, Automotive Business Leader at Radiant Vision Systems, discusses vehicle safety expectations and regulations driving in-vehicle sensing systems for driver and occupant monitoring; near-IR light sources like LEDs and VCELs that enable unobtrusive detection of driver presence, position, gaze, eyelid movement, and gestures; and considerations for light source measurement systems that ensure sensing performance.
Published by Automotive Interiors World on February 2, 2021.
How can we help?
Please complete the following fields and we'll follow up with you promptly.