AR/VR Display Test Solution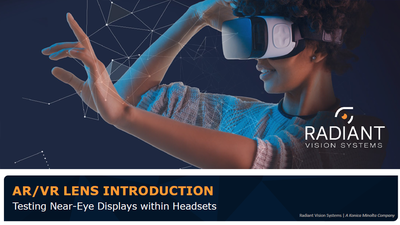 Displays viewed near to the eye create immersive virtual experiences, such as those integrated into AR/VR devices. However, as display images are magnified to fill a user's field of view (FOV), display defects are also magnified. Radiant provides an application-specific display test solution to meet the unique measurement parameters of NEDs viewed in close proximity through AR/VR headsets and goggles.
In this presentation, you will learn about:
Near-Eye Display Measurement Challenges
The Trouble with Current Methods
The Solution: AR/VR Lens and Software
Application Examples
Solution Specifications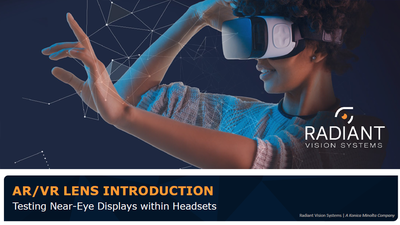 How can we help?
Please complete the following fields and we'll follow up with you promptly.