Automated Visual Inspection (AVI) for Automotive Displays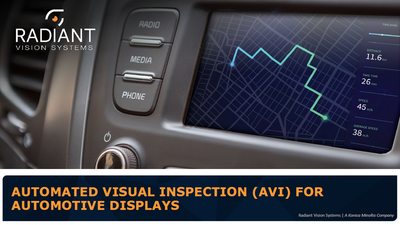 The demand for perfection in consumer electronics displays is now reaching the automotive market as display technologies such as in-dash screens and heads-up displays are becoming the latest standard feature in today's vehicles. To make the sale and build the brand in the automotive market, perfect displays are required. "Escapes" of low-quality displays into the supply chain as the result of unreliable human inspection processes can spell disaster for a manufacturer's efficiency and competitive edge. Unlike human inspectors, automated visual inspection systems offer simple, turnkey hardware/software solutions that perform objective light and color measurements, capturing and eliminating both illuminated and costmetic defects of automotive displays for reliable quality levels and ultimate customer satisfaction.
In this Presentation, you will learn about:
Why display quality testing is critical for automotive displays
Methods of automated display inspection
Types of defects, including:

Display defects: mura, brightness, contrast, color
Surface defects: scratches, dents, gaps, logos/print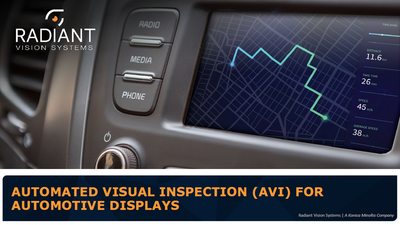 How can we help?
Please complete the following fields and we'll follow up with you promptly.