Auto-POI: Identifying Points of Interest Using Light and Color to Automatically Measure Illuminated Symbols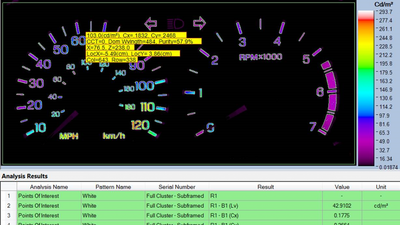 The Auto-POI (Automatic Points of Interest) functionality available in Radiant's TrueTest™ software platform enables the automatic application of points of interest on backlit symbols using luminance values and chromaticity coordinates to define measurement thresholds. Once points of interest are defined, users can run pass/fail criteria against new values received, such as new parts entering a production line. Since Auto-POI is set based on light and color values, rather than static regions, symbol sets can accurately be measured regardless of location, position, size, shape, or color without reprogramming the POI parameters.
This video will cover:
How to use the Auto-POI tool in TrueTest Software
Measuring luminance and chromacitiy values of unique symbol sets
Setting luminance and color thresholds to measure specific symbol sets
Pass/fail analysis for luminance of symbols within symbol sets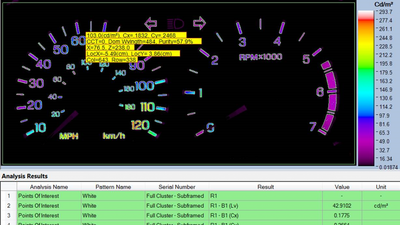 How can we help?
Please complete the following fields and we'll follow up with you promptly.