Measuring Head-Up Displays from 2D to AR: System Benefits & Demonstration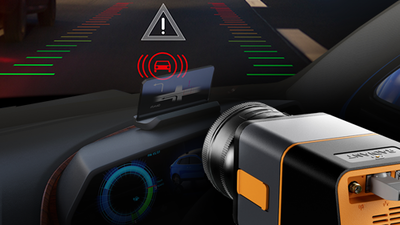 Projecting speed, navigation, and alerts onto the car windshield—directly in the operator's field of view—offers safety and design advantages that have made head-up displays (HUDs) the vehicle segment with the highest expected growth rate in the automotive market (Source: Mordor Intelligence, Automotive Head-up Display Market - Analysis of Growth, Trends, and Forecast (2018 - 2023)). Already introduced in several new vehicles, HUD technology is evolving rapidly. With the rise of virtual and augmented reality (VR, AR) in consumer electronics, user expectations regarding projection and holographic displays have set a high bar for HUD design and quality. The opportunity for automakers to gain a competitive advantage by offering conventional fixed-depth, 2D HUDs may be brief. Anticipation is already building for next-generation 3D and AR HUDs, even prior to a widespread commercial rollout of the first integrated HUD systems.
With the advent of new systems, display test equipment used to ensure HUD image quality is likewise facing new demands. How does the process of HUD measurement change with the incorporation of 3D and AR-HUD systems, which project new types of virtual images, across larger fields of view, and at a range of depths? Are you a manufacturer concerned with finding a measurement system that can address the evolution of HUD technology?
Hosted by Matt Scholz, Automotive Business Leader at Radiant Vision Systems, this webinar presents an all-in-one HUD measurement system capable of addressing conventional, 3D, and AR HUD quality using a common hardware/software platform. Matt will provide an overview of HUD virtual image types and measurement challenges, and introduce Radiant's photometric HUD measurement system. He'll review key imaging specifications and demonstrate HUD image quality tests using Radiant's TT-HUD™ software module. Topics include:
Outlook for conventional, 3D, and augmented reality (AR) HUD systems
Measurement challenges posed by next-generation HUD technology
Test system specifications that simplify optical metrology for all HUD image types
Demonstrations of image quality tests from Radiant's head-up display test software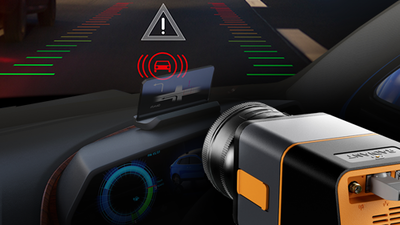 How can we help?
Please complete the following fields and we'll follow up with you promptly.