In-Vehicle Sensing: Using Near-Infrared Light for Driver and Occupant Monitoring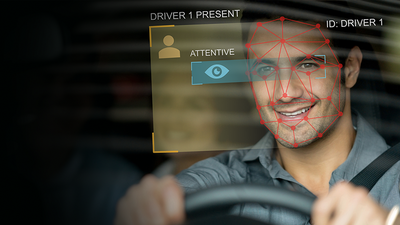 Near-infrared (NIR) light is one of the leading methods for remote sensing in the vehicle. These invisible wavelengths enable vehicle intelligence beyond most visible light, with lidar being the leading application for sensing objects outside the vehicle. Inside the vehicle, applications for NIR light are rapidly growing. Light-based sensing is applied in many driver monitoring systems (DMS) integrated into vehicle cockpits, occupant monitoring systems (OMS), and other sensing systems throughout the cabin. Using either NIR LEDs or lasers, these systems project invisible light into areas of the cabin and capture reflections to map the vehicle interior as well as calculate the presence, depth, shape, or other information for all occupants and objects inside. 
In DMS, NIR light can be used to unobtrusively monitor driver alertness, gaze, presence, and position to prevent accidents due to distraction or drowsiness behind the wheel. In the future, such systems could be leveraged for facial recognition to enable vehicle personalization, automatically adjusting settings like seat and mirror position for each driver's personal preferences. 
Regulations are driving the market for sensing in automotive interiors. This year, the European Union has mandated DMS and other safety systems in new vehicles by 2022, and the United States is soon to follow, employing the "Stay Aware for Everyone" (SAFE) Act of 2020. Additionally, the European New Car Assessment Programme (Euro NCAP) has announced that it will reward manufacturers that offer Child Presence Detection as a standard feature beginning in 2022, (e.g., sensing systems to monitor the safety of children left unattended in vehicles), which may employ NIR-based sensing in other areas of the cabin. Automakers and suppliers are under pressure to implement sensing technologies quickly and effectively, with the role and performance of NIR light sources gaining new significance within the vehicle.
Watch the presentation to learn about:
The role of near-infrared (NIR) light for in-vehicle sensing, like driver monitoring systems (DMS)
Component comparison: LEDs, lasers (VCSELs), and their applications
Performance considerations of NIR light sources for automotive interiors
How to measure NIR sources for safe and effective sensing
Presented by Matt Scholz, Automotive Business Leader at Radiant Vision Systems.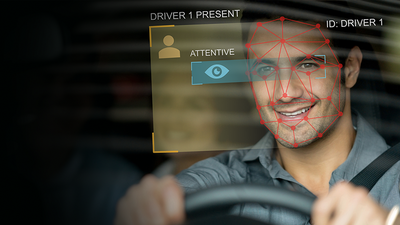 How can we help?
Please complete the following fields and we'll follow up with you promptly.