Keeping Pace with Display Industry Innovation: Interview with Radiant's China Sales Manager
Mon, January 11, 2021
In the decade that Radiant has been operating in China, the country's display industry has grown at a phenomenal pace and technology R&D has brought new products into the marketplace such as OLED and microLED displays. Back in 2011, China's place in the global flat panel display (FPD) market was small, but with significant investments and policy support from the government, it increased its production share to 23% of FPDs in 2015.1 By 2019, China's FPD fabrication capacity had risen to more than 153 million square meters—46% of the global total.2
China's display panel industry is forecast to continue on a rapid growth trajectory, reaching revenues of US $51.1 Billion by the year 2027, expanding at a CAGR of 7.5%.3 At the same time, the automotive display market in China is also booming. Despite a slowdown due to pandemic, it is expected to bounce back and reach production levels of 180 million units by 2025.4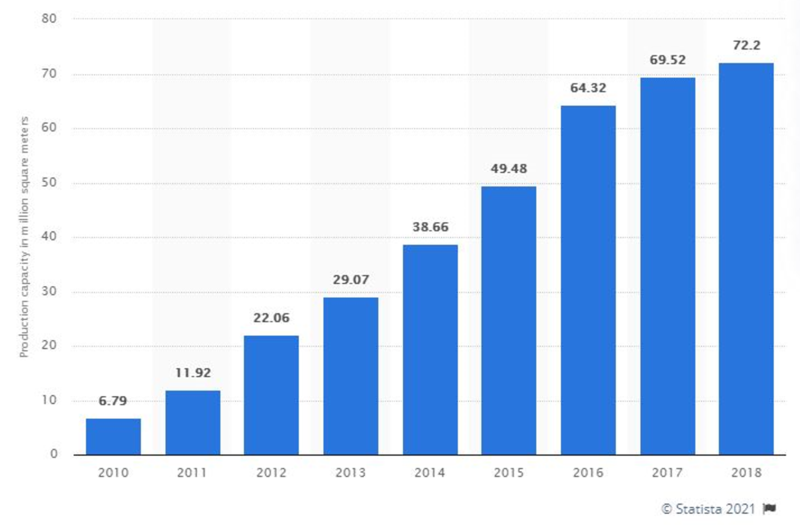 The 2010-2018 increase in China's annual production capacity within the LCD monitor segment alone demonstrates the rapid expansion of the entire China display industry. (Image: © Statista 2021, Source)
Perspective on China's Display Industry Evolution
At C-TOUCH & DISPLAY SHENZHEN 2020, one of China's largest annual technology events, Quark Display sat down with Xue Tongou (Tony Xue), Radiant China Sales Manager, to discuss this industry evolution and how Radiant has developed its products to keep up with manufacturers' display metrology needs. In the interview, Tony describes how Radiant's display test business in China started back in 2011 with the inspection of backlight units (BLU), and since then has developed to include LCD, OLED, and now mini- and microLED inspection and correction solutions.
While automated visual inspection for BLU, LCD, OLED, microLED, and other display types remains relatively consistent in terms of the inspection systems required, each display and each display component has its own unique qualities and inspection demands. For example, a BLU display requires fast inspection, LCDs rely on thorough defect detection, and OLEDs present inherent pixel variability that requires pixel-level calibration and correction (or "demura").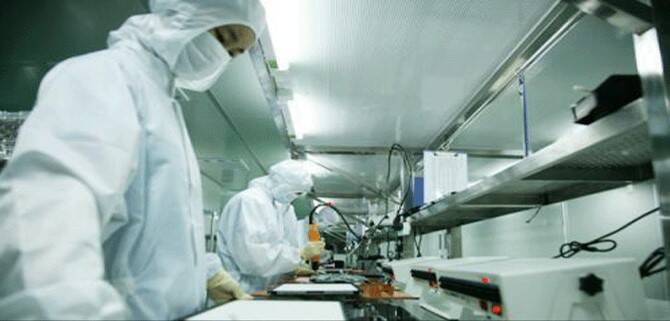 A BLU production plant in China. (Image Source)
For miniLED and microLED displays, chromaticity is a big concern, whereas other display technologies often require only luminance measurement and correction to improve yield. In addition to this new demand for color measurement and correction, mini- and microLED production also requires increased measurement speed and resolution for displays with very high PPI (pixels per inch). 
Display Metrology Solutions to Meet Evolving Needs
Responding to these industry demands, Radiant expanded its footprint in China to nearly 100 employees across the region, with operations in Shanghai, Suzhou, and Shenzhen, as well as other locations in Asia. Radiant has maintained a relentless focus on innovation of its optical hardware, investing in R&D to improve camera resolution, image capture, processing, and data transfer speeds.
We offer tailored automated optical inspection (AOI) solutions that integrate our high-resolution, low-noise ProMetric® Imaging Photometers and Colorimeters with standard or specialized lenses for view angle (FPD Conoscope Lens), AR/VR device (AR/VR Lens), and subpixel (Microscope Lens) display measurement. The TrueTest™ family of software (including TT-ARVR™, TT-HUD™, TT-AutomotiveDisplay™, and TrueMURA™) provides display manufacturers with a full range of measurement and analysis tools to ensure quality while achieving high production yields.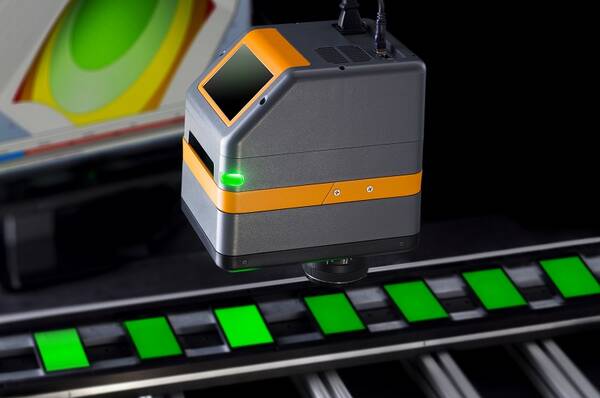 A ProMetric® I Imaging Colorimeter can perform rapid, accurate production inspection of smartphone displays.
To learn more about growth in the Chinese display industry and the parallel evolution of AOI, read the interview with Radiant China Sales Manager Tony Xue: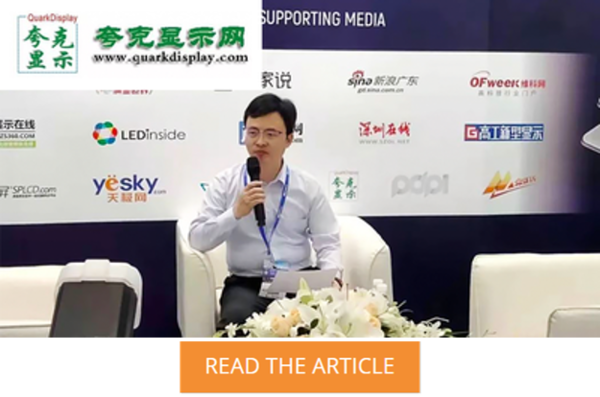 CITATIONS
Annis, C., "BOE becomes world's largest flat-panel display manufacturer in 2019 as China continues rise to global market dominance," OMDIA, June 4, 2019.
Ibid.
Global Display Panels Industry, report from Global Industry Analysts, July 2020.
Global and China Automotive Display Industry Report, 2020-2021, Research and Markets, November 2020.
 
Join Mailing List
Stay up to date on our latest products, blog content, and events.
Join our Mailing List