Head-Up Displays: System Benefits from 2D to AR - Interview with Automotive Business Leader, Matt Scholz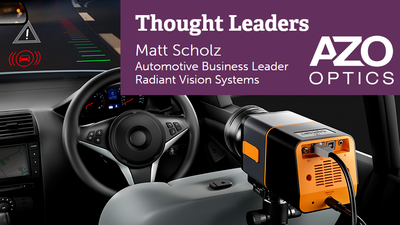 As head-up displays (HUDs) evolve to incorporate 3D projections and variable-distance, responsive AR virtual images, measurement systems that ensure visual performance are challenged to keep up. How must HUD test and measurement methods and equipment adapt, and what are the most important specifications of a HUD inspection system?
In this interview with AZO Optics, Matt Scholz, Automotive Business Leader at Radiant Vision Systems, reviews the various head-up display technologies, their benefits and limitations, measurement considerations to ensure their optical performance, and where the future of HUD technology may be headed.
Published by AZO Optics on November 23, 2020.
How can we help?
Please complete the following fields and we'll follow up with you promptly.