Product Demo: Radiant's Complete Solution for Display Testing in AR and VR Headsets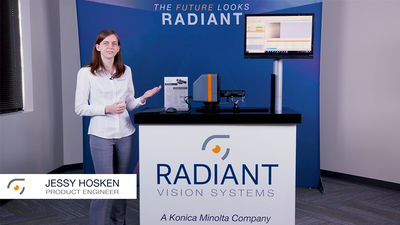 Evaluating the visual quality of displays as viewed through augmented and virtual reality headsets requires testing from the vantage point of the user. Radiant Vision Systems provides a comprehensive hardware/software solution designed to replicate viewing parameters within AR/VR headsets for the most accurate and efficient evaluation of displays and projections. In this video, Jessy Hosken from Radiant demonstrates how a high-resolution ProMetric® Imaging Colorimeter paired with the unique AR/VR Lens and TT-ARVR™ Software enables rapid, automated visual inspection of displays within AR/VR headsets. Using this solution, all visual display characteristics can be tested simultaneously in a single image capturing up to 120° H by 80° V field of view.
In this video, you will learn about:
Radiant's complete solution for in-headset AR/VR display testing
TT-ARVR software test suite for visual display inspection based on brightness, color, contrast, MTF, focus uniformity, distortion, field of view, and more
Using the unique AR/VR Lens to replicate the size, position, and field of view of the human pupil within headsets and smart glasses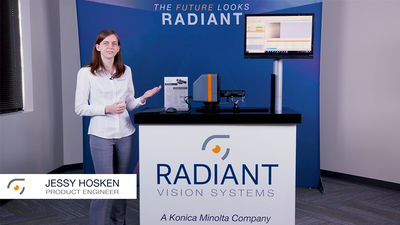 How can we help?
Please complete the following fields and we'll follow up with you promptly.