INSPECT.assembly™ Automated Visual Inspection Station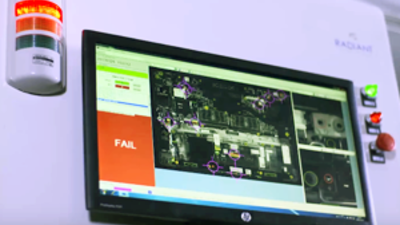 The INSPECT.assembly solution is a fully-integrated inspection station that can detect subtle defects on complex assemblies and low-contrast parts and surfaces. Using a Radiant Vision Systems ProMetric® Imaging Photometer or Colorimeter, bright field lighting, and programmable inspection software, the system can be easily added to the production line to accommodate real-time inspection. It provides greater accuracy and repeatability than human inspectors or traditional machine vision systems, while occupying the same footprint as an inspector on the line. INSPECT.assembly can track inspected parts by serial number while recording defects, defect type, and defect trending data. The system performs a range of machine vision inspections (locate, count, measure, OCR, and more) simultaneously or in sequence, employing the full breadth of inspection tools packaged in Radiant's leading TrueTest™ Automated Visual Inspection Software.
In this Video, you will see the INSPECT.assembly:
In an Assembly Line
Inspecting and Detecting Defects on Complex Assemblies
Recording Defects and Tracking Defect Data Trends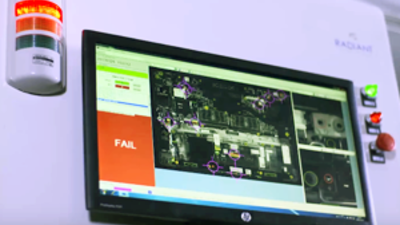 How can we help?
Please complete the following fields and we'll follow up with you promptly.